---
Dillie Keane
I'm incredibly proud to be a patron of this beautiful theatre.  It's been in my life since childhood – my parents brought me as a kid, and it was here that I discovered the magic of theatre and decided that I simply had to make it my profession.  It was here that I discovered the wonderful camaraderie and teamwork that goes into running a theatre and putting on a show. Long may the Kings prosper, and I hope our association continues for many years yet.
---
Lisa Riley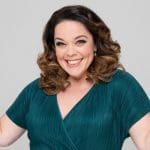 I am so very overjoyed to be a patron of Kings Theatre, I have been so incredibly lucky in my career to have worked at the theatre so many times, and I pray that I will be able to perform there again very soon. The main reason I love the theatre so much is that the staff gives the venue its pure beauty, they are so dedicated and for me, that is totally stunning!!!
---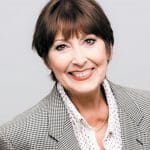 It's always fantastic to be stood anywhere in the Kings Theatre. It is the most magical experience to perform here on the stage and look out into that incredible auditorium where so many fantastic and marvellously talented artists have appeared before. As you walk through the doors of this this theatre

, you get that wonderful feeling that something great is happening. So I feel very privileged and honoured not only to come here and perform but to be invited to be a patron. I look forward very much to being involved with the theatre's future.