The Kings Theatre, Portsmouth has been awarded £345,861 as part of the Government's £1.57 billion Culture Recovery Fund (CRF) to help face the challenges of the coronavirus pandemic and to ensure they have a sustainable future, the Culture Secretary has announced today.
The Theatre is one of 1,385 cultural and creative organisations across the country receiving urgently needed support. £257 million of investment has been announced today as part of the very first round of the Culture Recovery Fund grants programme being administered by Arts Council England. Further rounds of funding in the cultural and heritage sector are due to be announced over the coming weeks.
Since 1907, the Frank Matcham designed Edwardian theatre which opened in 1907 and since then has been creating enduring memories in culture and entertainment by providing sustainable, vibrant entertainment programmes. We aspire to be the Edwardian theatre of the future: a creative, cultural and entertainment hub that is always relevant and innovative.
We are an iconic destination for the communities of Portsmouth and the South Coast and sit at the heart and soul of our community.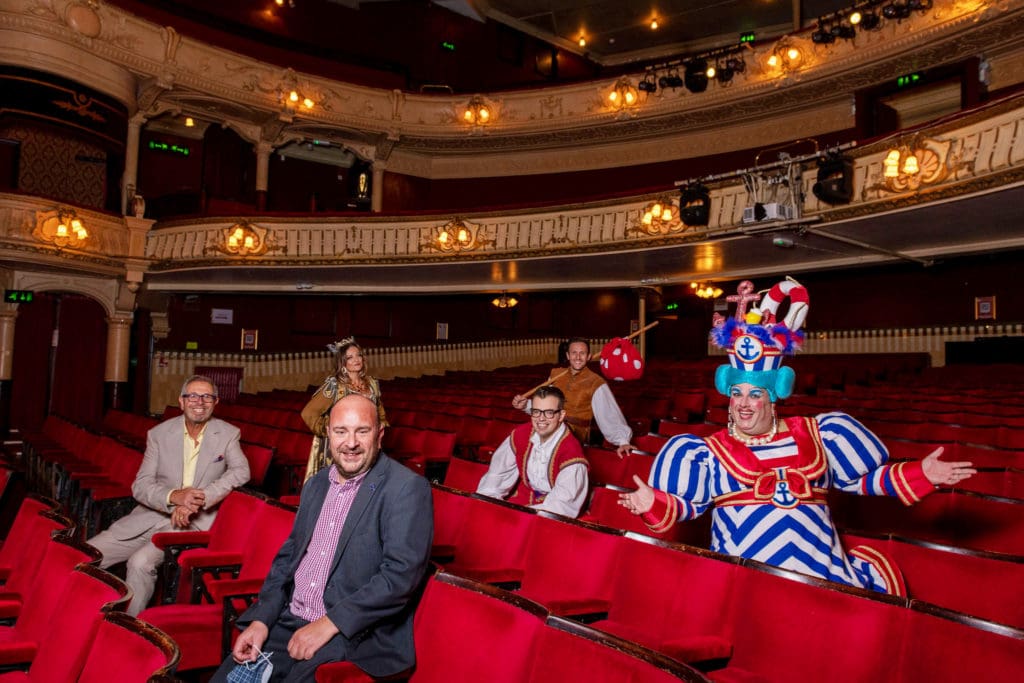 Culture Secretary Oliver Dowden said: "This funding is a vital boost for the theatres, music venues, museums and cultural organisations that form the soul of our nation. It will protect these special places, save jobs and help the culture sector's recovery.
"These places and projects are cultural beacons the length and breadth of the country. This unprecedented investment in the arts is proof this government is here for culture, with further support to come in the days and weeks ahead so that the culture sector can bounce back strongly."
Chair, Arts Council England, Sir Nicholas Serota, said: "Theatres, museums, galleries, dance companies and music venues bring joy to people and life to our cities, towns and villages. This life-changing funding will save thousands of cultural spaces loved by local communities and international audiences. Further funding is still to be announced and we are working hard to support our sector during these challenging times."
Paul Woolf, CEO of the Kings said: "We are absolutely delighted to receive this award. It recognises the important part The Kings, as an historic theatre, plays in the cultural scene of Portsmouth. Before the award we had committed to staying open and staging our loved traditional family panto. The attendant risks involved in that decision have been eased by the award and for that we thank everyone who has supported and believed in us. Tickets for panto are selling fast so hurry and book now."