To mark the start of the festive season and the busy panto period, we were delighted to see several members of our Aladdin cast enjoying some of their free time with a visit to Portsmouth On Ice in Guildhall Square.
Daniel Slade who plays the title character of Aladdin was joined by Lucy Kane (Princess Jasmine) and Richard Alan (Emperor of China), as they glided around the ice in full panto attire.
During the visit the cast were treated to a quick how-to-guide on tackling the ice, and were more than happy to pose for photos in front of a starstruck audience of skaters.
Aladdin is appearing at the Theatre until Sunday, January 5, 2020 with tickets available HERE.
Thank you to Portsmouth On Ice for the warm welcome. Like Aladdin, the Ice Rink is open until January 5.
Video created by Victory Studios from the University of Portsmouth.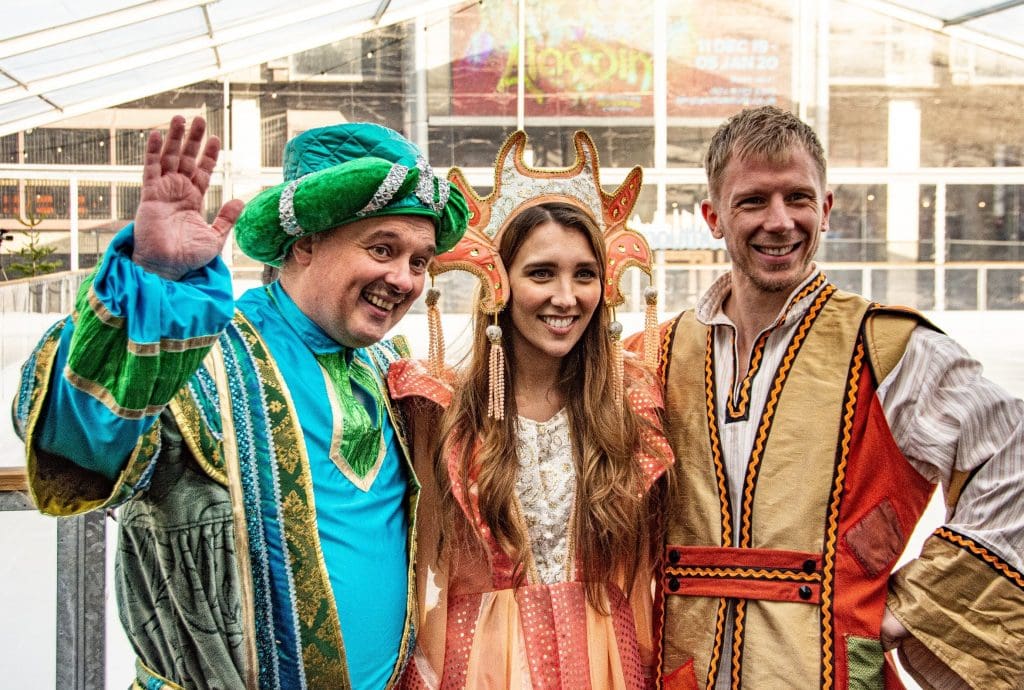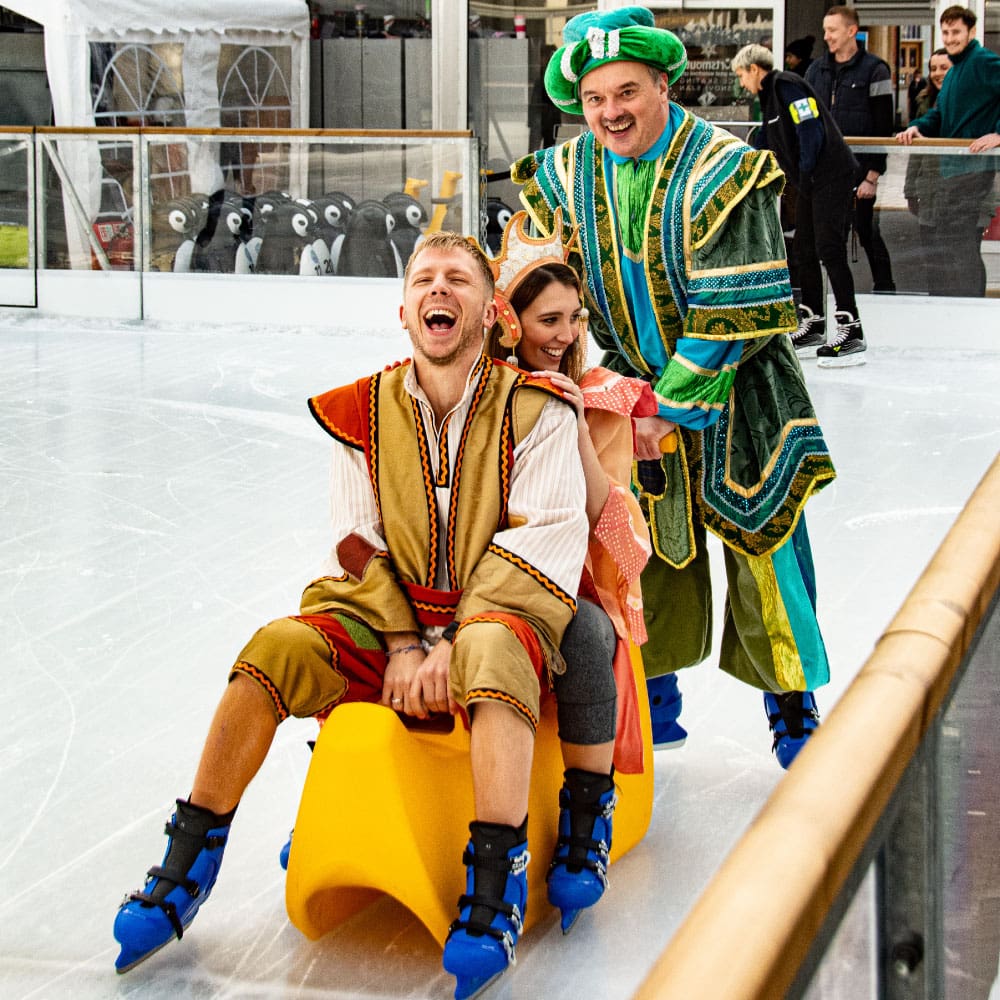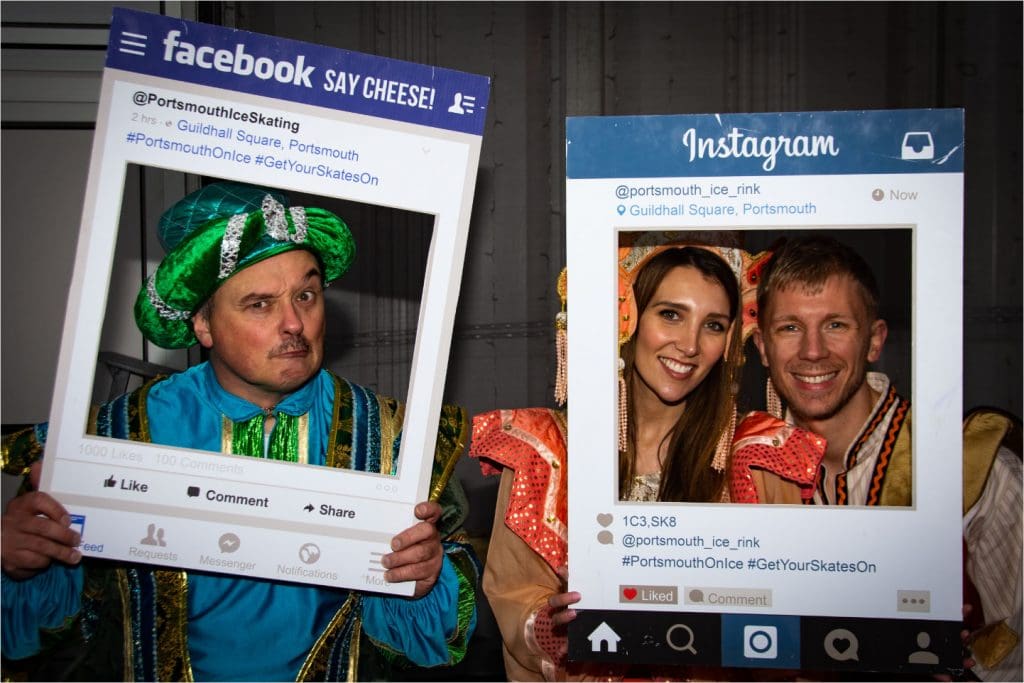 Photos supplied by Oskar Maslanka